The Falcon radio series premiered on the Blue Network on April 10, 1943, continuing on NBC and Mutual until November 27, 1954. Some 70 episodes were produced.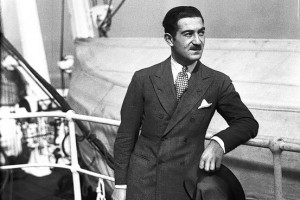 "Drexel Drake" (a pseudonym of Charles H. Huff) created Michael Waring, alias the Falcon, a free-lance investigator and troubleshooter, in his 1936 novel, The Falcon's Prey. It was followed by two more novels (The Falcon Cuts In, 1937 and The Falcon Meets a Lady, 1938) and a 1938 short story. In 1941, RKO made a movie, The Gay Falcon, based on a 1940 short story, "Gay Falcon," by Michael Arlen, rechristening Arlen's Gay Stanhope Falcon as Gay Lawrence aka the Falcon. It became a film series, and its popularity led eventually to the radio series.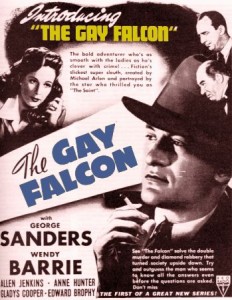 No explanation for the nickname was ever mentioned in any of the dramatizations. The Michael Waring Falcon was also the hero in three late 1940s movies starring John Calvert, and a television series starring Charles McGraw.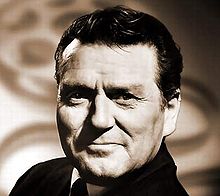 The Adventures of the Falcon was based and produced in New York, which allowed the crème de la crème of its radio talent to frequently perform on the program; among the actors heard in support: Mandel Kramer (as Sgt. Johnny Gleason), Ken Lynch (Sgt. Corbett), Joan Banks, Robert Dryden, Elspeth Eric, John Gibson and Everett Sloane.
The radio plots mixed danger, romance and comedy in equal parts. Each show began with a telephone ringing and Michael Waring, the Falcon, answering the phone. Speaking with a woman whose voice was never heard, Waring would explain that he had an urgent situation in which he had to deal with criminals. This led into the standard opening, followed by the week's tale of adventure. Often, incompetent police were unable to solve the mysteries without his help.
The sponsors (Gem Razor Blades and Kraft Foods – Miracle Whip) certainly made their presence felt throughout the pre 1952 series with perhaps the most innovative and possible annoying being announcer Ed Herlihy when he plugged Miracle Whip in a string of episode.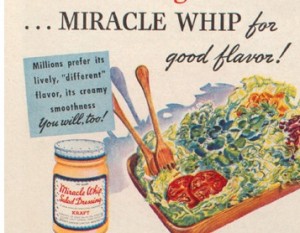 Actors who portrayed the Falcon on radio: Berry Kroeger (1943), James Meighan (1945–47),Les Tremayne (late 1940s), Les Damon (early 1950s) and George Petrie.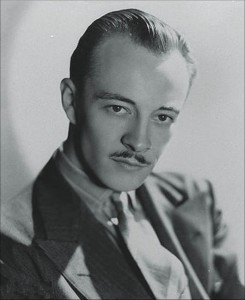 Ed Herlihy and Jack Costello were the announcers.
The Falcon can be heard of the Sci-fi & Superheroes Channel on the ROK Classic Radio OTR Network!
The Adventures of the Falcon