Welcome to American Gold – Old Time Radio Classics
The American Gold channel plays the very best classic US old time radio shows, music, vintage adverts and soundbites from the 'Gold Age' of radio. Your #1 source for your favourite old time radio shows streaming 24 hours a day, 7 days a week.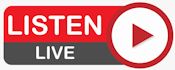 ---
Below is our weekly programme schedule. A news bulletin can be heard at the top of each hour from FSN (Feature Story News) between the hours of 09:00 and 20:00 GMT weekdays.
Due to our international audience demographic, program times are listed in GMT ( Greenwich mean time / UTC) as GMT remains constant and is not subject to daylight saving adjustments.
All times below are in GMT/ UTC. The current station time and date:
| GMT | Mon | Tue | Wed | Thu | Fri | Sat | Sun |
| --- | --- | --- | --- | --- | --- | --- | --- |
| 00:00 | Jack Benny | Abbott & Costello | Martin & Lewis | Fred Allen Show | Jack Benny | Life with Luigi | Avalon Time |
| 00:30 | 40s Music Mix | 40s Music Mix | 40s Music Mix | 40s Music Mix | 40s Music Mix | 40s Music Mix | 40s Music Mix |
| 01:00 | The Bob Hope Show | Duffy's Tavern | Mel Blanc Show | Red Skelton | Milton Berle | The Bickersons | Eddie Cantor |
| 01:30 | 40s Music Mix | 40s Music Mix | 40s Music Mix | 40s Music Mix | 40s Music Mix | 40s Music Mix | 40s Music Mix |
| 02:00 | Dragnet | Dragnet | Dragnet | Dragnet | Dragnet | Dragnet | Dragnet |
| 02:30 | 40s Music Mix | 40s Music Mix | 40s Music Mix | 40s Music Mix | 40s Music Mix | 40s Music Mix | 40s Music Mix |
| 03:00 | Broadway is My Beat | Johnny Dollar | Adventures by Morse | Gang Busters | Boston Blackie | Calling All Cars | Nick Carter |
| 03:30 | 50's Music Mix | 50's Music Mix | 50's Music Mix | 50's Music Mix | 50's Music Mix | 50's Music Mix | 50's Music Mix |
| 04:00 | The Lone Ranger | Have Gun Will Travel | Ranger Bill | The Cisco Kid | Frontier Town | Frontier Gentleman | Gunsmoke |
| 04:30 | 50's Music Mix | 50's Music Mix | 50's Music Mix | 50's Music Mix | 50's Music Mix | 50's Music Mix | 50's Music Mix |
| 05:00 | The Munsters (TV) | Beverley Hillbillies (TV) | McHales Navy (TV) | Sgt Bilko (TV) | Maud (TV) | Fibber McGee & Molly | Alan Young Show |
| 05:30 | 40s Music Mix | 40s Music Mix | 40s Music Mix | 40s Music Mix | 40s Music Mix | 40s Music Mix | 40s Music Mix |
| 06:00 | Mindwebs | X Minus-1 | Vanishing Point | Twilight Zone | Mindwebs | Dimension X | Vanishing Point |
| 06:30 | 40s Music Mix | 40s Music Mix | 40s Music Mix | 40s Music Mix | 40s Music Mix | 40s Music Mix | 40s Music Mix |
| 07:00 | The Sealed Book | Sleep No More | The Price of Fear | Suspense | Lights Out | The Hermits Cave | 2000 plus |
| 07:30 | 40s Music Mix | 40s Music Mix | 40s Music Mix | 40s Music Mix | 40s Music Mix | 40s Music Mix | 40s Music Mix |
| 08:00 | The Great Gildersleeve | My Friend Irma | The Great Gildersleeve | Halls of Ivy | The Great Gildersleeve | Archie Andrews | Mel Blanc Show |
| 08:30 | 40s Music Mix | 40s Music Mix | 40s Music Mix | 40s Music Mix | 40s Music Mix | 40s Music Mix | 40s Music Mix |
| 09:00 | Avalon Time | The Rocking Dutchman | The Big Broadcast | A Date with the Duke | Treasury Star Parade | The Rocking Dutchman | 40s Music Mix |
| 09:30 | 40s Music Mix | The Rocking Dutchman | The Big Broadcast | A Date with the Duke | 40s Music Mix | The Rocking Dutchman | 40s Music Mix |
| 10:00 | The Lone Ranger | Have Gun Will Travel | Ranger Bill | Hopalong Cassidy | Frontier Town | The Six Shooter | Gunsmoke |
| 10:30 | 50's Music Mix | 50's Music Mix | 50's Music Mix | 50's Music Mix | 50's Music Mix | 50's Music Mix | 50's Music Mix |
| 11:00 | You Bet Your Life | You Bet Your Life | You Bet Your Life | You Bet Your Life | You Bet Your Life | You Bet Your Life | You Bet Your Life |
| 11:30 | 50's Music Mix | 50's Music Mix | 50's Music Mix | 50's Music Mix | 50's Music Mix | 50's Music Mix | 50's Music Mix |
| 12:00 | Abbott & Costello (TV) | One Night Stand | The Rocking Dutchman | 40s Music Mix | 40s Music Mix | 40s Music Mix | 40s Music Mix |
| 12:30 | 40's Music Mix | 40s Music Mix | The Rocking Dutchman | 40s Music Mix | 40s Music Mix | 40s Music Mix | 40s Music Mix |
| 13:00 | Amos & Andy | Amos & Andy | Amos & Andy | Amos & Andy | Amos & Andy | Amos & Andy | The Mario Lanza Show |
| 13:30 | 40s Music Mix | 40s Music Mix | 40s Music Mix | 40s Music Mix | 40s Music Mix | 40s Music Mix | 40s Music Mix |
| 14:00 | Radio Hall of Fame | Radio Hall of Fame | Radio Hall of Fame | People Are Funny! | Denis Day | Martin & Lewis | Radio Hall of Fame |
| 14:30 | 40s Music Mix | 40s Music Mix | 40s Music Mix | 40s Music Mix | 40s Music Mix | 40s Music Mix | 40s Music Mix |
| 15:00 | Honest Harold | Big Band Hour | Big Band Hour | Big Band Hour | Big Band Hour | Big Band Hour | Big Band Hour |
| 15:30 | 40s Music Mix | Big Band Hour | Big Band Hour | Big Band Hour | Big Band Hour | Big Band Hour | Big Band Hour |
| 16:00 | Rudy Vallee | Rudy Vallee | Rudy Vallee | Rudy Vallee | Rudy Vallee | A Date with Judy | Rudy Vallee |
| 16:30 | 40s Music Mix | 40s Music Mix | 40s Music Mix | 40s Music Mix | 40s Music Mix | 40s Music Mix | 40s Music Mix |
| 17:00 | WW2 Hour | The Chesterfield Show | WW2 Hour | The Chesterfield Show | WW2 Hour | The Chesterfield Show | The Chesterfield Show |
| 17:30 | WW2 Hour | 40s Music Mix | WW2 Hour | 40s Music Mix | WW2 Hour | 40s Music Mix | 40s Music Mix |
| 18:00 | Jack Benny | Jack Benny | Jack Benny | Jack Benny | Jack Benny | Jack Benny | Jack Benny |
| 18:30 | 40s Music Mix | 40s Music Mix | 40s Music Mix | 40s Music Mix | 40s Music Mix | 40s Music Mix | 40s Music Mix |
| 19:00 | Kraft Music Hall | Kraft Music Hall | Kraft Music Hall | Kraft Music Hall | The Anderson Family | Burns & Allen | Kraft Music Hall |
| 19:30 | 40s Music Mix | 40s Music Mix | 40s Music Mix | 40s Music Mix | 40s Music Mix | 40s Music Mix | 40s Music Mix |
| 20:00 | Texas Rangers | Mysterious Traveller | Escape | Adventures by Morse | Inner Sanctum | The Saint | Big Band Countdown |
| 20:30 | 40s Music Mix | 40s Music Mix | 40s Music Mix | 40s Music Mix | 40s Music Mix | 40s Music Mix | 40s Music Mix |
| 21:00 | Philco Radio Time | Philco Radio Time | Philco Radio Time | Treasury Star Parade | Philco Radio Time | Duffy's Tavern | Chase & Sanborn Hour |
| 21:30 | 40s Music Mix | 40s Music Mix | 40s Music Mix | 40s Music Mix | 40s Music Mix | 40s Music Mix | Chase & Sanborn Hour |
| 22:00 | Dr Kildare | Lux Theater | Dr Kildare | Columbia Theater | Dr Kildare | Jimmy Durante Show | Beat the Band |
| 22:30 | 40s Music Mix | 40s Music Mix | 40s Music Mix | 40s Music Mix | 40s Music Mix | 40s Music Mix | 40s Music Mix |
| 23:00 | One Night Stand | The Saint | The Chesterfield Show | Life of Riley | Bob Burns Show | Milton Berle | Baby Snooks |
| 23:30 | 40s Music Mix | 40s Music Mix | 40s Music Mix | 40s Music Mix | 40s Music Mix | 40s Music Mix | 40s Music Mix |
| | | | | | | | |