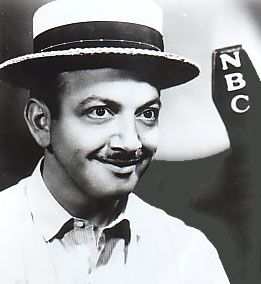 Born on May 30th 1908, Mel Blanc was an American voice actor and comedian. He began his six-decade-long career performing in radio commercials, but Blanc is best remembered for his work with Warner Bros. during the "Golden Age of American animation" (and later for Hanna-Barbera television productions) as the voice of such well-known characters as Bugs Bunny, Daffy Duck, Porky Pig, Sylvester the Cat, Tweety Bird, Foghorn Leghorn, Yosemite Sam, Wile E. Coyote, Woody Woodpecker, Barney Rubble, Mr. Spacely, Speed Buggy, Captain Caveman, Heathcliff, Speedy Gonzales, Elmer Fudd and hundreds of others. Having earned the nickname "The Man of a Thousand Voices," Blanc is regarded as one of the most influential people in the voice-acting industry.
Blanc was born Melvin Jerome Blank in San Francisco, California, to Frederick and Eva Blank. He grew up in Portland, Oregon, attending Lincoln High School. He claimed that when he was 16, he changed the spelling from "Blank" to "Blanc" because a teacher told him that he would amount to nothing and be, like his name, a "blank". Blanc joined The Order of DeMolay as a young man, and was eventually inducted into its Hall of Fame.
Radio Career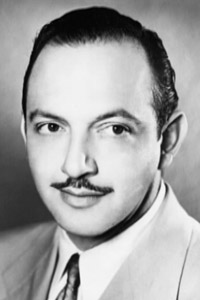 Blanc began his radio career in 1927 as a voice actor on the KGW program The Hoot Owls, where his ability to provide voices for multiple characters first attracted attention. He moved to KEX in 1933 to produce and host his Cobweb And Nuts show which lasted for two-years.
Blanc then moved to KFWB in Hollywood, California, in 1935. He joined The Johnny Murray Show, but the following
year switched to CBS Radio and The Joe Penner Show. Blanc was a regular on the The Jack Benny Program in various roles, including voicing Benny's Maxwell automobile (in desperate need of a tune-up), violin teacher Professor LeBlanc, Polly the Parrot, Benny's pet polar bear Carmichael, the tormented department store clerk, and the train announcer .
One of Blanc's most memorable characters from Benny's radio (and later TV) programs was "Sy, the Little Mexican", who spoke one word at a time. The famous "Sí…Sy…sew…Sue" routine was so effective that no matter how many times it was performed, the laughter was always there, thanks to the comedic timing of Blanc and Benny.
Benny's writers would regularly try to "stump" Blanc by asking him to perform supposedly impossible vocal effects and characterizations, such as an "English horse whinny" and a goldfish. For the latter, Mel walked up to the microphone and pursed his lips several times, making no noise.
The Mel Blanc Show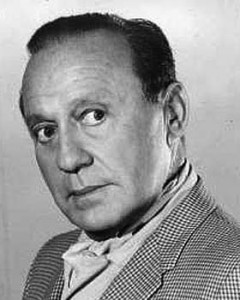 Blanc's success on The Jack Benny Program led to his own radio show on the CBS Radio Network, The Mel Blanc Show, which ran from September 3, 1946, to June 24, 1947. Blanc played himself as the hapless owner of a fix-it shop, as well as his young cousin Zookie (who sounded quite a bit like Porky Pig).
Many episodes required Mel to impersonate an exotic foreigner or other stranger in town, ostensibly for carrying out a minor deception on his girlfriend's father, but of course simply as a vehicle for him to show off his talents. Other regular characters were played by Mary Jane Croft, Joseph Kearns, Hans Conried, Alan Reed, Earle Ross, Jim Backus, Bea Benaderet and The Sportsmen Quartet, who would supply a song and sing the Colgate Tooth Powder commercials. (Blanc would later work with Reed and Benaderet on The Flintstones.) Shows usually adhered to a predictable formula, involving a date with his girl Betty Colby (Mary Jane Croft) and trying to either impress her father or at least avoid angering him. However, Mr. Colby (Earle Ross) usually had occasion to deliver his trademark line, "Mel Blanc, I'm going to break every bone in your body!"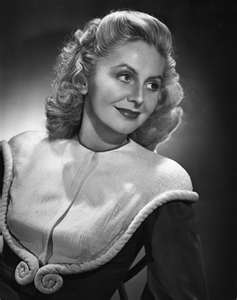 Blanc also appeared frequently on The Great Gildersleeve, the Abbott and Costello Show, Burns and Allen, and as August Moon on Point Sublime.
For his contribution to radio, Mel Blanc has a star on the Hollywood Walk of Fame at 6385 Hollywood Boulevard.
Blanc died on July 10, 1989 at Cedars-Sinai Medical Center in Los Angeles, California of heart disease and emphysema. He was interred in the Hollywood Forever Cemetery in Hollywood, California. Blanc's will stated his desire to have the inscription on his gravestone read, "THAT'S ALL FOLKS."
Blanc's death was considered a significant loss to the cartoon industry because of his skill, expressive range, and sheer volume of continuing characters he portrayed, which are currently taken up by several other voice talents.
Indeed, as movie critic Leonard Maltin once pointed out, "It is astounding to realize that Tweety Bird and Yosemite Sam are the same man!"
Listen to the amazing voices of Mel Blanc on the Pumpkin FM Old Time Radio Network.

The Thanksgiving Party from the 26th November 1946
The Mel Blanc Show 1946-11-26 Epidose 13 The Thanksgiving Party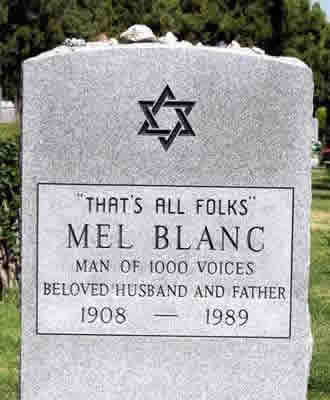 Mel Blanc – Man of a Thousand Voices!