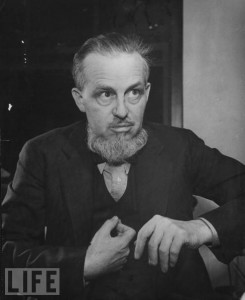 Nero Wolfe is a fictional detective, created in 1934 by the American mystery writer Rex Stout. Wolfe's confidential assistant Archie Goodwin narrates the cases of the detective genius. In total, Stout wrote 33 novels and 39 short stories from 1934 to 1974, with most of them set in New York City.
Wolfe's residence, a luxurious brownstone on West 35th Street, features prominently in the series. Many radio, television and film adaptations were made from his works.
The Nero Wolfe corpus was nominated as the Best Mystery Series of the Century at Bouchercon 2000, the world's largest mystery convention, and Rex Stout was nominated as the Best Mystery Writer of the Century.
The Radio Series
Nero Wolfe first appeared on radio on July 5, 1943 on the NBC Blue Network in The Adventures Of Nero Wolfe. This series did not last very long and starred Santos Ortega as Wolfe and Luis Van Rooten as Archie.
The second series was aired during 1945 on the Mutual network in The Amazing Nero Wolfe. This lasted only until December 15, 1946 and starred Francis X. Bushman and Elliot Lewis as Archie.
The third series was known as The New Adventures of Nero Wolfe. Starting on October 20, 1950 it lasted only until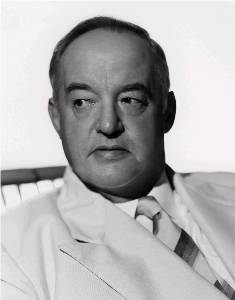 April 27, 1951. It starred Sidney Greenstreet as Nero Wolfe. The part of Archie was played by Lawrence Dobkin for the first twelve shows. Gerald Mohr took over for the next four shows after making a guest appearance in the twelfth show. Harry Bartell was Archie for the remainder of the series.
Nero Wolfe, also known as the galloping gourmet, was an armchair detective. He rarely left the house; instead his assistant, Archie Goodwin, would collect the facts and report back. Nero Wolfe would probably not have taken on many cases had he not needed the clientsâ money to pay for his two true passions: fine food and the collecting of orchids. Archie Goodwin, Wolfe's male secretary, prodded him into taking cases whenever the bank balance got a little low. Wolfe, as a character, is difficult to like. He's a self-assured type that does nothing unless he wants to, making his assistant, Archie Goodwin, deal with the outside world.
The New Adventures of Nero Wolfe is based on a series of books begun in 1934 by Rex Stout.
LISTEN NOW! – The New Adventures of Nero Wolfe – The Lost Heir
LISTEN NOW! – The New Adventures of Nero Wolfe – The Lost Heir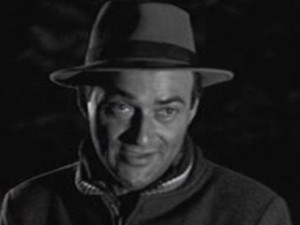 There were two previous incarnations of the radio series: The Adventures of Nero Wolfe which ran in 1943 and 1944 and The New Adventures of (aka The Amazing) Nero Wolfe which ran in 1945 to 1946. Very few episodes from these earlier series are in circulation today. There was also one later series created by the Canadian Broadcasting Company in 1982.
Listen to the New Adventures of Nero Wolf on the Crime, Suspense and Horror Channel from the ROK Classic Radio Old Time Radio Network!
The New Adventures of Nero Wolfe