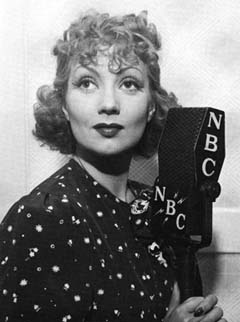 The Adventures of Maisie was a radio comedy series starring Ann Sothern as underemployed entertainer Maisie Ravier. The radio series was actually a spin-off of Sothern's successful Maisie movie series (1939-1947). The series was broadcast on CBS Radio, NBC Radio, the Mutual Radio Network, and on Mutual flagship radio station WHN in NYC.
Sponsored by Eversharp, series one ran on CBS Radio from July 5, 1945 to March 28, 1947, airing on Thursdays at 8:30pm during the first two months, then moving to Wednesdays at 9:30pm (1945-46), then Fridays at 10:30pm (1946-47). The supporting cast included Hy Averback, Arthur Q. Bryan, Hans Conried, Virginia Gregg, Peter Leeds, Johnny McGovern and Sidney Miller. John Easton was the announcer, Harry Zimmerman and Albert Sack supplied the music, and John L. Greene was the producer. Tony Sanford directed scripts by Samuel Taylor and others.
The series was heard on the Mutual Radio Network from January 11 to December 26, 1952 and it was syndicated from 1949 to 1952 with Pat McGeehan as Eddie Jordan. Bea Benaderet and Elvira Allman portrayed Mrs. Kennedy. The supporting cast included Averback, Conreid, Leeds, McGovern, Lurene Tuttle, Ben Wright, Sandra Gould and Jeffrey Silver. Harry Zimmerman led the orchestra with John Easton and Jack McCoy announcing.
The show popularized the 1940s catch phrase, "Likewise, I'm sure."

The Adventures of Maisie – The Department Store Clerk (24th November 1949)
The Department Store Clerk
Previously a beauty, Sothern had a bout of hepatitis which left her with a bloated, overweight appearance from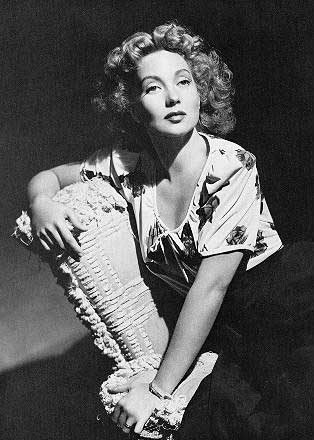 the waist down. From this point on, she wore black, high-waisted flaring dresses to hide her appearance. In addition, she suffered an injury to her back after a fall during a stage production which left her disabled.
In 1965, she was heard as the voice of Gladys Crabtree (the car) in the short-lived series My Mother the Car, which co-starred Jerry Van Dyke. That year she appeared in the title role of "The Widow Fay" episode of ABC's western series The Legend of Jesse James, starring Christopher Jones in the title role of the outlaw Jesse James. Sothern was married to actor Roger Pryor from 1936 until May 17, 1943. Less than a week after her divorce, she married actor Robert Sterling. The couple had one daughter, actress Tisha Sterling, before divorcing six years later. In 1987, Sothern retired from acting and moved to Ketchum, Idaho, where she spent her remaining years.
On March 15, 2001, Sothern died from heart failure at 92. She has two stars on the Hollywood Walk of Fame, for motion pictures.

The Adventures of Maisie – The Phony Doctor  (22nd December 1949)
The Phony Doctor
Listen to Ann Sothern and the Adventures of Maisie on the American Comedy Channel from the ROK Classic Radio Old Time Radio Network!
Happy Listening 🙂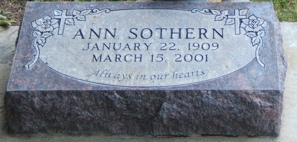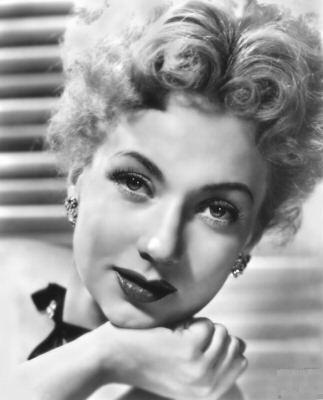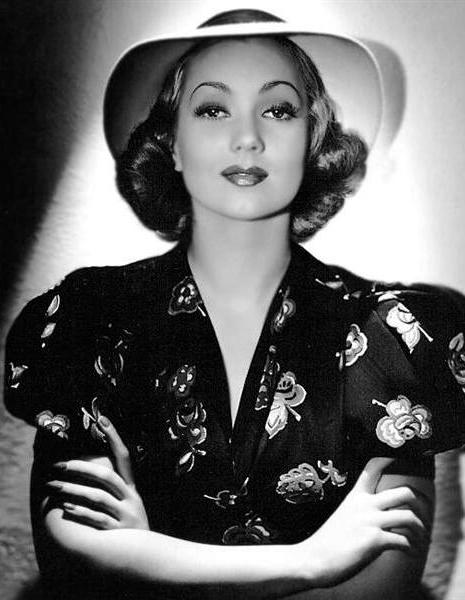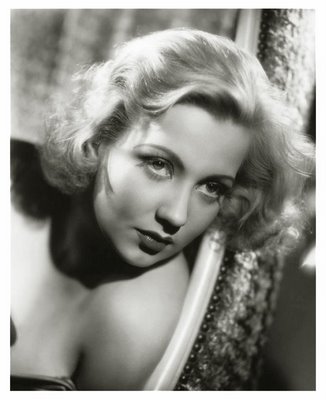 The Adventures of Maisie – Ann Sothern