Welcome to the Pumpkin FM, Old Time Radio Network. Streaming your favorite vintage radio shows 24 hours a day, 7 days a week on 12 fantastic channels! Pumpkin FM, the Spirit of Radio Past!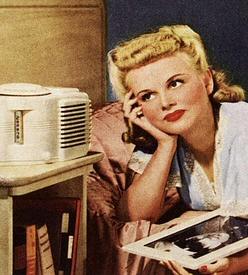 The old-time radio era, sometimes referred to as the Golden Age of Radio, was a period of radio programming in the United States during which radio was the dominant electronic home entertainment medium. It began with the beginning of radio broadcasting in the early 1920s and lasted until the 1950s, when television superseded radio as the medium of choice for scripted programming.
In the UK, the Golden days never really faded. Since the late 1950s, the BBC has continued to this very day to produce world class radio programming. Our goal is to broadcast these wonderful shows, for the  enjoyment and entertainment of a whole new generation of listeners. Radio, imagination theater for the mind!
That Was The Week That Was, also known as TW3, was a satirical television comedy programme that aired on BBC…