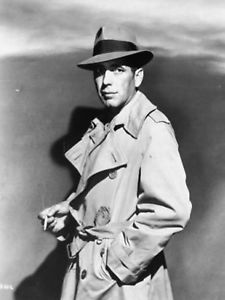 Audio Noir on Crime Central. The Golden Age of Radio was filled with police & detective shows – stories about private eyes, gumshoes, insurance investigators such as Johnny Dollar, police detectives and sleuths like Sherlock Holmes.
Audio Noir – Crime Central Old Time Radio Station
Click here for Crime Central schedule

Some of our Old Time Radio crime shows:
Audio Noir
Abbott Mysteries
Adventures of Bill Lance, The
Adventures of Christopher Wells, The
Adventures of Christopher London, The
Adventures of Father Brown, The
Affairs of Anne Scotland, The
Affairs of Peter Salem, The
Alias Jimmy Valentine
Amazing Mr Smith, The
Avenger, The
Barrie Craig
Big Guy
Blackstone, The Magic Detective
Blue Beetle
Boston Blackie
Bulldog Drummond
Candy Matson
Case Book of Gregory Hood
Casey, Crime Photographer
Charlie Chan
Charlie Wild, Private Detective
Chick Carter, Boy Detective
Crime & Peter Chambers
Crime Files of Flamond
Danger With Granger
Danger, Dr Danfield
David Harding, Counterspy
Dick Tracy
Dragnet
Ellery Queen
Falcon, The
Fat Man, The
Frank Race
Green Hornet, The
Hannibal Cobb
Harry Lime (The Third Man)
Hearthstone of the Death Squad
Helen Holden, Govermental Girl
Hercule Poirot
Inspector Thorne of Homicide
It's A Crime, Mr. Collins
Jeff Regan, Investigator
Johnny Dollar
Johnny Fletcher
Johnny Madero, Pier 23
Johnny Nighthawk
Leonidas Witheral
Let George Do It
Maigret
Marcel
Mark Sabre of Homicide
Martin Kane. Private Detective
Matthew Slade, Private Eye
Michael Shayne, Private Detective
Mike Malloy, Private Eye
Mr. and Mrs. North
Mr. Chameleon
Mr. Keen, Tracer of Lost Persons
Mr. Malone
Mr. Moto
Nero Wolfe
Nick Carter, Master Detective
Pat Novak For Hire
Paul Temple
Perry Mason
Pete Kelly
Peter Chambers
Philip Marlowe
Philo Vance
Raffles
Rex Saunders
Richard Diamond
Rocky Fortune
Rocky Jordan
Roger Kilgore, Public Defender
Rogue's Gallery
Saint, The
Sam Spade
Sgt. Preston
Shadow, The
Sherlock Holmes
That Hammer Guy
Thin Man, The
Whisperer, The
21st Precinct
Are these our Children?
Big Story
Big Town
Bishop and The Gargoyle, The
Black Hood, The
Black Museum, The
Box 13
Broadway is my Beat
Call The Police
Calling All Cars
Calling All Detectives
Confession
Crime Club
Crime Doctor
Crime Does Not Pay
Crime Fighters
Deadline Mystery
Defense Attorney
Dragnet
Eno Crime Club
FBI in Peace and War
Federal Agent
Five Mysteries Program, The
For the Defense
Front Page, The
Gangbusters
Highway Patrol
Hollywood Mystery Time
Hot Copy
I Deal in Crime
I Love A Mystery
Indictment
Lineup, The
Mr. District Attorney
Murder by Experts
Nightbeat
Obsession
Official Detective
Police Blotter
Police HQ
Queen's Men
Squad Room
Tales of the Texas Rangers
This Is Your FBI
Treasury Agent
True Detective Mysteries
Under Arrest