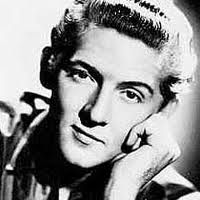 1950s Radio Station broadcasting the very best in retro, vintage 50's music. Playing your favourite rock and roll, doo-wop, pop, swing, rhythm and blues, blues, Country music, rockabilly, and jazz music. The music that dominated and defined the decade. Vintage news items, adverts and historical soundbites from the decade that was the 1950's.
Billboard number-one singles from 1950 to 1958
Billboard number-one singles charts preceding the Billboard Hot 100 were updated weekly by Billboard magazine and the leading indicator of popular music for the American music industry since 1940 and until the Billboard Hot 100 chart was established in 1958.
Before the Billboard Hot 100 chart was established in August 1958, Billboard used to publish several weekly charts. Throughout most of the 1950s, the magazine published the following three charts to measure a song's popularity:
Best Sellers in Stores – ranked the biggest selling singles in retail stores, as reported by merchants surveyed throughout the country.
Most Played by Jockeys – ranked the most played songs on United States radio stations, as reported by radio disc jockeys and radio stations.
Most Played in Jukeboxes – ranked the most played songs in jukeboxes across the United States. At that time, this chart used to be one of the most important channels for measuring the popularity of a song among the younger generation of listeners, as many US radio stations resisted adding rock and roll music to their playlists for many years.
The chart shown in this article comes from the Best Sellers in Stores chart only.
Reached number one
Artist(s)
Single
1950
January 7, 1950
Gene Autry
"Rudolph, The Red-nosed Reindeer"
January 14, 1950
The Andrews Sisters
"I Can Dream, Can't I"
February 11, 1950
The Ames Brothers
"Rag Mop"
February 18, 1950
Red Foley
"Chattanoogie Shoe Shine Boy"
March 18, 1950
Teresa Brewer
"Music! Music! Music!"
April 15, 1950
Eileen Barton
"If I Knew You Were Comin' I'd've Baked a Cake"
April 29, 1950
Anton Karas
"The Third Man Theme"
July 15, 1950
Nat King Cole
"Mona Lisa"
August 19, 1950
Gordon Jenkins and The Weavers
"Goodnight Irene"♪ (1950)
November 18, 1950
Sammy Kaye
"Harbor Lights"
December 2, 1950
Phil Harris
"The Thing"
December 30, 1950
Patti Page
"The Tennessee Waltz"
1951
March 3, 1951
Perry Como
"If"
March 10, 1951
Mario Lanza
"Be My Love"
April 21, 1951
Les Paul and Mary Ford
"How High The Moon"
June 23, 1951
Nat King Cole
"Too Young"♪ (1951)
July 28, 1951
Rosemary Clooney
"Come On-a My House"
September 8, 1951
Tony Bennett
"Because Of You"
November 3, 1951
Tony Bennett
"Cold, Cold Heart"
December 15, 1951
Eddy Howard
"Sin (It's No Sin)"
December 29, 1951
Johnnie Ray and The Four Lads
"Cry"
1952
March 15, 1952
Kay Starr
"Wheel Of Fortune"
May 17, 1952
Leroy Anderson
"Blue Tango"♪ (1952)
June 21, 1952
Al Martino
"Here In My Heart"
July 5, 1952
Percy Faith
"Delicado"
July 12, 1952
Vera Lynn
"Auf Wiederseh'n Sweetheart"
September 13, 1952
Jo Stafford
"You Belong To Me"
October 18, 1952
Patti Page
"I Went To Your Wedding"
November 22, 1952
Johnny Standley
"It's In The Book (parts 1 & 2)"
November 29, 1952
Joni James
"Why Don't You Believe Me"
December 27, 1952
Jimmy Boyd
"I Saw Mommy Kissing Santa Claus"
1953
January 10, 1953
Perry Como
"Don't Let the Stars Get in Your Eyes"
February 14, 1953
Teresa Brewer
"Till I Waltz Again With You"
March 21, 1953
Patti Page
"The Doggie In The Window"
May 16, 1953
Percy Faith
"The Song From Moulin Rouge (Where Is Your Heart)"♪ (1953)
July 25, 1953
Eddie Fisher
"I'm Walking Behind You"
August 8, 1953
Les Paul and Mary Ford
"Vaya Con Dios (May God Be With You)"
October 10, 1953
Stan Freberg
"St. George And The Dragonet"
November 21, 1953
Tony Bennett
"Rags To Riches"
1954
January 2, 1954
Eddie Fisher
"Oh! My Pa-pa (O Mein Papa)"
February 27, 1954
Doris Day
"Secret Love"
March 13, 1954
Jo Stafford
"Make Love To Me!"
April 10, 1954
Perry Como
"Wanted"
June 5, 1954
Kitty Kallen
"Little Things Mean A Lot"♪ (1954)
August 7, 1954
The Crew Cuts
"Sh-Boom"
September 25, 1954
Rosemary Clooney
"Hey There"
November 6, 1954
Rosemary Clooney
"This Ole House"
November 13, 1954
Eddie Fisher
"I Need You Now"
December 4, 1954
The Chordettes
"Mr. Sandman"
1955
January 22, 1955
Joan Weber
"Let Me Go, Lover!"
February 5, 1955
The Fontane Sisters
"Hearts Of Stone"
February 12, 1955
The McGuire Sisters
"Sincerely"
March 26, 1955
Bill Hayes
"The Ballad Of Davy Crockett"
April 30, 1955
Pérez Prado
"Cherry Pink And Apple Blossom White"♪ (1955)
July 9, 1955
Bill Haley & His Comets
"(We're Gonna) Rock Around The Clock"
September 3, 1955
Mitch Miller
"The Yellow Rose of Texas"
October 15, 1955
The Four Aces
"Love Is A Many Splendored Thing"
October 29, 1955
Roger Williams
"Autumn Leaves"
November 26, 1955
Tennessee Ernie Ford
"Sixteen Tons"
1956
January 14, 1956
Dean Martin
"Memories Are Made Of This"
February 18, 1956
Kay Starr
"Rock And Roll Waltz"
February 25, 1956
Nelson Riddle
"Lisbon Antigua"
March 24, 1956
Les Baxter
"Poor People Of Paris"
April 21, 1956
Elvis Presley
"Heartbreak Hotel"♪ (1956)
June 16, 1956
Gogi Grant
"The Wayward Wind"
July 28, 1956
Elvis Presley
"I Want You, I Need You, I Love You"
August 4, 1956
The Platters
"My Prayer"
August 18, 1956
Elvis Presley
"Don't Be Cruel" / "Hound Dog"
November 3, 1956
Elvis Presley
"Love Me Tender"
December 8, 1956
Guy Mitchell
"Singing The Blues"
1957
February 9, 1957
Elvis Presley
"Too Much"
March 2, 1957
Tab Hunter
"Young Love"
March 30, 1957
Buddy Knox
"Party Doll"
April 6, 1957
Perry Como
"Round And Round"
April 13, 1957
Elvis Presley
"All Shook Up"♪ (1957)
June 8, 1957
Pat Boone
"Love Letters In The Sand"
July 13, 1957
Elvis Presley
"(Let Me Be Your) Teddy Bear"
August 31, 1957
Debbie Reynolds
"Tammy"
September 14, 1957
Paul Anka
"Diana"
September 28, 1957
The Crickets
"That'll Be The Day"
October 5, 1957
Jimmie Rodgers
"Honeycomb"
October 19, 1957
The Everly Brothers
"Wake Up Little Susie"
October 26, 1957
Elvis Presley
"Jailhouse Rock"/"Treat Me Nice"
December 7, 1957
Sam Cooke
"You Send Me"
December 28, 1957
Pat Boone
"April Love"
1958
January 11, 1958
Danny & the Juniors
"At The Hop"
February 15, 1958
Elvis Presley
"Don't"/"I Beg of You"
March 22, 1958
The Champs
"Tequila"
April 26, 1958
The Platters
"Twilight Time"
May 3, 1958
David Seville
"Witch Doctor"
May 17, 1958
The Everly Brothers
"All I Have To Do Is Dream"
June 14, 1958
Sheb Wooley
"The Purple People Eater"
July 26, 1958
Elvis Presley
"Hard Headed Woman"